Woman fires gun into ceiling at Dallas Love Field airport and is shot by officer, police say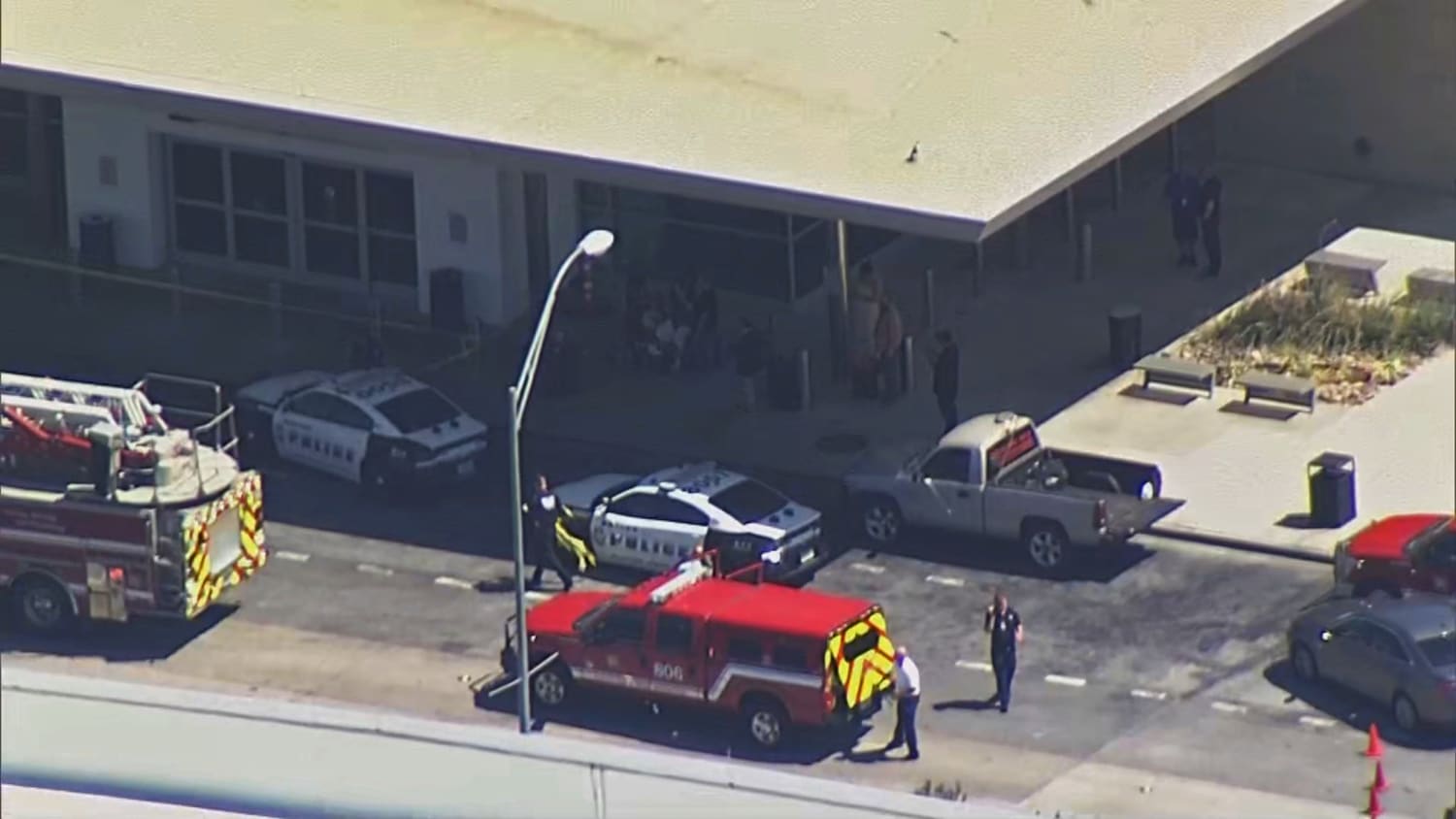 A woman opened fire inside Dallas Love Field on Monday before responding police shot her and brought the incident to an end before any bystanders could be wounded, authorities said.
The unidentified 37-year-old had been dropped off at about 10:59 a.m. CDT, went into the terminal and ducked into a restroom near the Southwest Airlines ticket counter, Dallas Police Chief Eddie Garcia told reporters.
She allegedly came out in different clothing, possibly a hoodie, and opened fire.
"She produces a handgun and begins firing," Garcia said. "The most we were seeing now, she was aiming at the ceiling." 
An officer on the scene shot the woman in the "lower extremities" and she was then taken to Parkland Hospital, Garcia said, adding that she was the only person wounded in the incident.
Witness Colby James, a 33-year-old machinist from St. Martinville, Louisiana, said the shooter was wearing a black hoodie and began ranting that she was married to a celebrity who was being unfaithful to her.
"She said he was cheating and she was going to 'blow the place up,'" James told NBC News. "Everybody just took off in separate directions. Everyone just tried to get away from her. There was a lot of screaming." 
Local resident Johnny Mojica, 29, was sitting near his gate when dozens of people ran by, shouting, "Run, run, run!"
He and his fellow travelers hit the floor or took cover. There was no announcement over the public address system in the airport, which added more terrifying uncertainty to the scene, Mojica added.
"It was a really scary experience, something that you would not think would happen at an airport," he said. "Beside me, someone was almost hyperventilating, crying. It was a really scary, terrifying moment."
Even though his flight to San Antonio was re-booked, Mojica called it a day.
"This morning was too much, so I'm going to go home and try again tomorrow," he said. "It was a lot for one day."
Max Geron, the police chief of nearby Rockwall, Texas, tweeted that he and his family were at Love Field when the incident unfolded.
"Just got evacuated out of Love Field after an apparent shooting," Geron wrote. "Family is safe. TSA did a great job."
Love Field is the smaller of the Dallas-Fort Worth area's two major airports, but is a favorite of residents for its convenience, just 10 miles out of downtown Dallas.
Southwest Airlines, Love Field's primary carrier, immediately "paused all departures and arrivals as we wait for additional information from authorities," according to a company statement Monday.
The incident scrambled operations throughout at the airport, which warned that "passengers should refrain from coming to Dallas Love Field."
"An evacuation and shelter in place commenced as DPD investigated, confirmed, and neutralized the single, shooter threat," according to a Love Field statement posted shortly after 1 p.m. CDT.
"Operations are currently suspended and passengers have been cleared from the sterile portion of the terminal for rescreening by TSA. Operations will resume once DPD has concluded its investigation."
This is a developing story, please refresh here for updates.
Ali Gostanian, Steve Strouss, Jay Blackman and Elliot Lewis contributed.